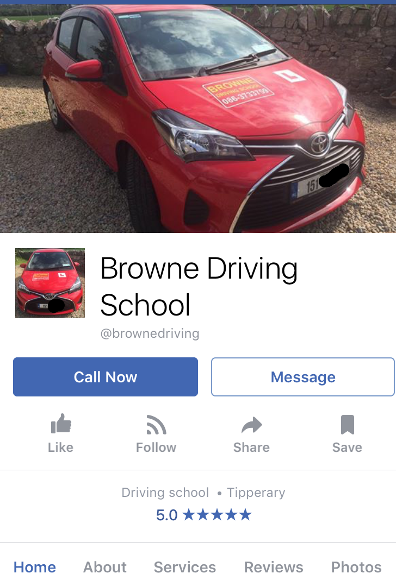 On my Facebook page you will find up to date information on me and it's a quick and easy way to contact me.
To access it either look up me, John Browne in the search bar of Facebook, or copy and paste the link down below into your browser.
You can also very simply contact me by my email or phone number below.
Phone Number: 086 3733759
Facebook Page: https://www.facebook.com/brownedriving/?fref=ts
Email: browne42@gmail.com